About
us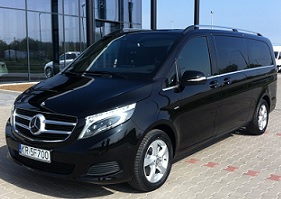 Krakow Airport Express offer you a first class professional private airport transfers and tours services - providing the easiest and most cost effective way to get to and from the Krakow and Katowice Airport directly to your hotel, apartment, meeting or any other destination of Your choice booth if You are travelling for holiday or business issue.
We offer a private door to door Airport Shuttle for all the major Airports in Poland - we do not offer a share ride service, the cars are always exclusive for Your group. We have the very best rates "so don't let to be ripped off by taxi just book Your Airport transfer before You will go." You don't have to pay in advance for the services - You will pay by cash or credit card to our driver after the service.
After arrival our driver will be waiting for You at the Airport holding a board with Your name on it, to great You and assist with your luggage directly to one of our comfortable Mercedes cars to give you a smooth and relaxed transfer to your accommodation or then back to the airport.
If you don't want to overpay for a Airport taxi and waste Your time and to lose temper for a shuttle bus or train which is not door to door and often delayed, involves changing buses which is not so easy with luggage we are just the thing you need!
There is no reason to pay more then you have to? Use the Krakow Airport Express for Your Airport Transfer and get to where you need to be – we make Your trip easy!
We are fully licensed Krakow Transportation company which meet flights 24 hours a day, 365 days a year, and operate safe and comfortable Mercedes-Benz vehicles, our courteous English speaking drivers are always ready to take you straight to your destination place.
Our company holds a passengers transportation license, which ensures that our services comply with most rigorous international standards. Krakow Airport Express at TripAdvisor. So if You are wondering how to get from Krakow Airport to city centre, town or how to get from Katowice Airport to Krakow we are the thing You have been looking for!